Please Help
Donate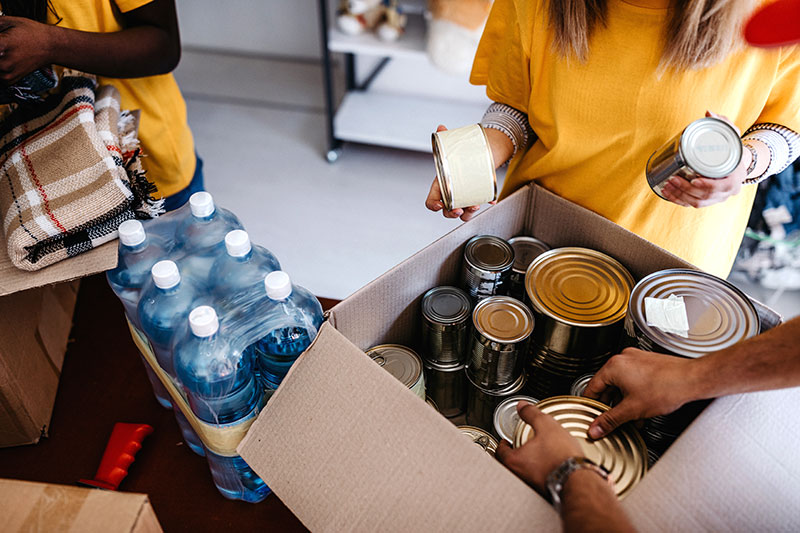 We value your continued support for the constant need in and around our community. Your generosity allows us to work toward fulfilling our mission.
You may make online donations here.
If you wish to donate by check, please make all checks payable to Good Samaritan Ministries of Northeast Georgia LLC. (501C3 status).
Other donations accepted are:
Food items such as: canned meats, vegetables, fruit , stews, and soups. We also accept grains, pasta, sauces, and other staples/non-perishables.
Hygiene/cleaning supplies such as shampoo, shaving cream, razors, Q-tips, toilet paper, diapers (newborn – 5), soap, toothbrushes, toothpaste, men's and women's deodorant, and feminine products.
New or gently used coats and sweaters for all ages.
Volunteer with Us
Good Samaritan Food Ministries welcomes all hands — individuals or groups —  who are willing to serve. Volunteers are trained for each position. We do ask those under the age of 18 to be under adult supervision while serving.
We have a need for volunteers EVERY Monday – Friday from 6:30 am – 1:00 pm.
Volunteer opportunities:
Counselor
Food Pantry – unloading and loading trucks
Food Pantry – sorting food
Food pantry – bread and sweets line
Furniture Ministry-warehouse
Distributing clothing and hygiene products
Truck drivers
(training available for all positions)